How To Work With Existing Kitchen Layouts
Whether a homeowner is updating an existing kitchen with a new design, planning a remodel, or completely restoring and renovating a home, kitchen layouts are an important consideration. A kitchen should be both stylish and functional, and it should provide a warm environment for friends and family to gather. By keeping in mind space restrictions and key appliances, homeowners can work with the layout of their home to create a beautiful, functional kitchen space.
An L-shaped kitchen uses two walls of work space joined together to form an L. Good for studio apartments or small homes, L-shaped kitchen layouts keep a higher percentage of floor space free. This kitchen design can use overhead cabinets to create more counter space. Light paint colors give the illusion of more space and height.
Galley kitchens are good for small homes or homes with unusual layouts. The design consists of cabinets and appliances on 2 sides. Make sure to leave enough room for appliance doors to open.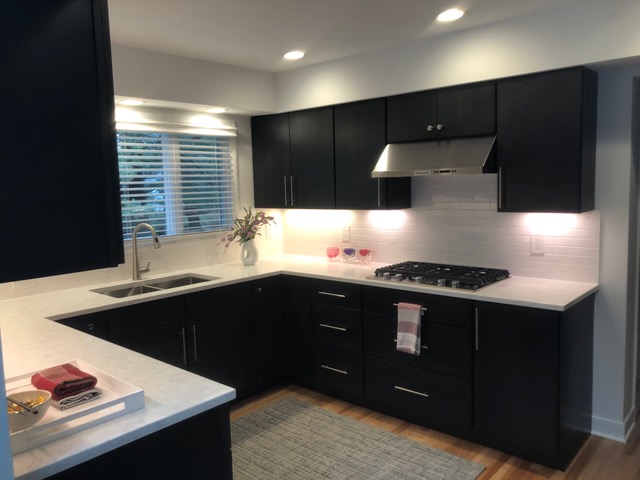 A U-shaped kitchen usually has enough workspace for more than one person to share the room. With this design, homeowners should use decor, lighting, and colors to keep the space bright and avoid creating a boxed-in look.
Islands and peninsulas can add extra workspace to a kitchen. An island can be used in a kitchen with a large amount of space. Islands can also double as tables—just add a few stools. A peninsula similarly adds workspace or an extra eating area, and it transforms the kitchen into a social room.
Whichever kitchen layout seems best for your home, it's worth contacting a professional to help evaluate the options involved.