Best Kitchen Design:
For Baking
At Home
As an active baker, Donna Yohe dreamed of creating an open and elegant kitchen suitable for entertaining, and functional for making her infamous treats. She and husband Dave worked with Gerome's to create the best kitchen design for baking. This Willoughby home now features a signature cooking space both eye-catching and functional for even the most serious of chefs.
New Interior Designs
Kitchens And Baths
Dreaming that perfect indoor event space starts with a design consultation at Gerome's Kitchen And Bath. Our consultants can help create a truly functional space that family and friends will enjoy for family celebrations for years.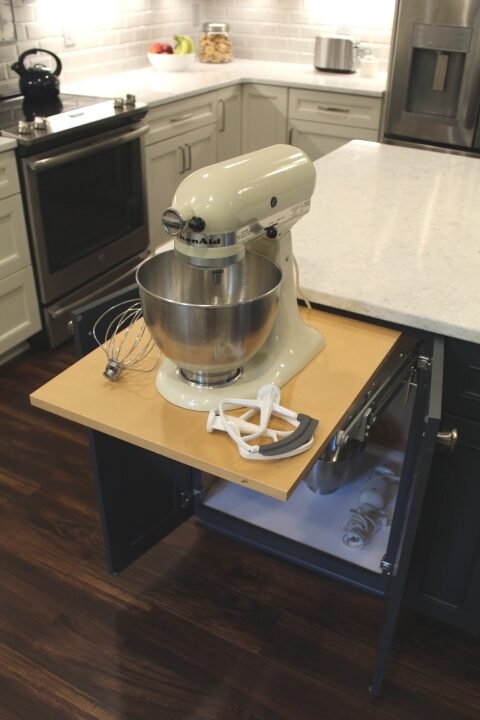 Custom Baking Shelf For Mixer
This swinging kitchen shelf has and interior mount with adjoining electrical fixture. It allows the homeowner to open the cabinet door and easily lift to lock at a countertop height. It is sturdy shown here supporting a full-size Kitchen-Aid mixer.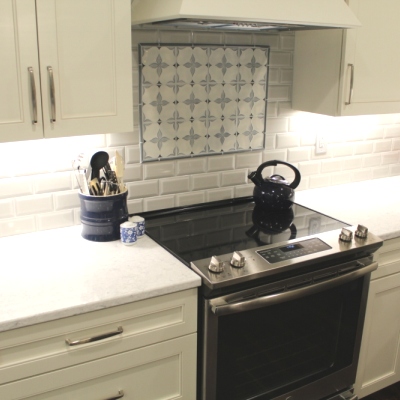 "We definitely wanted to lighten things up," the Yohes said selecting a bright Virginia Tile backsplash. Gerome's craftsmen added under-cabinet lighting to accent the work area. "The guys Gerome's sent out were really good."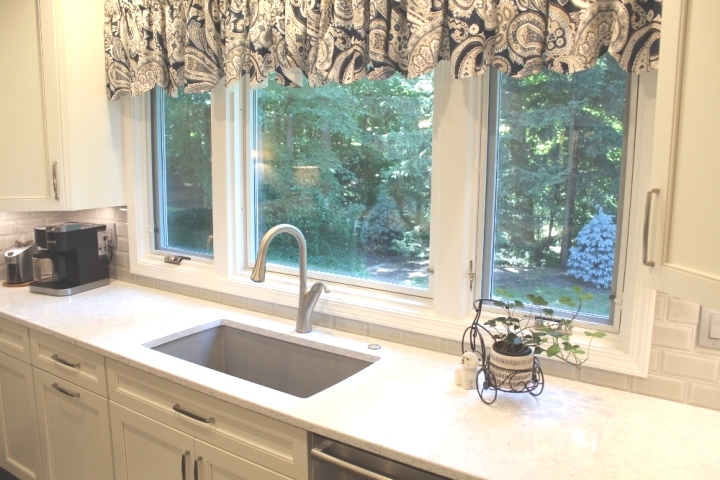 Quartz Countertops - Strato White
Clean and contemporary, Gerome's utilized quartz countertops (Strato White color) which provided a bright look throughout the kitchen. An undermount sink is positioned directly opposite an engaging view of the outdoors.
Custom Estimates On Kitchen Remodeling
Thanks to our experienced team and our state-of-the-art equipment, Gerome's Kitchen and Bath is the obvious choice for all of your home remodeling solutions. Clevelanders have trusted us for custom renovation and installation for over 60 years. Contact us for a list of references, or request a kitchen estimate to have us start on your home remodeling project today!
See Our Gallery Of
Kitchen Designs
At Gerome's Kitchen and Bath, our team brings industry-leading professionalism and creativity to all our interior designs. View the galleries of some of our kitchen remodeling projects below. Then, reach out to us to begin discussing your custom design.
Read a recent customer review of his kitchen remodeling project and his satisfaction in working with the team at Gerome's Kitchen And Bath.