Kitchen Design
Cleveland Style
by Gerome's . . .
Taking old and worn cabinets down to replace them with new or custom kitchen cabinets is a very simple task. Many companies advertise themselves as kitchen remodelers when, in essence, all they do is exchange cabinets. However, most families will only remodel their kitchen once in their lifetime, so it is crucial that you take the time necessary to get the job done right. As experts in kitchen design, Gerome's Kitchen And Bath does just that.
Kitchen Design
and Planning
Layout, design, and expert installation are all important components of a successful remodel. We guarantee outstanding craftsmanship and provide a number of services, including wall removal and heat duct relocation. We are also equipped to handle any plumbing, electrical, and other preparatory work involved in producing a beautiful, functional kitchen design. Finding a Cleveland kitchen contractor that can take care of all the related issues can take a lot of the hassle out of home improvement.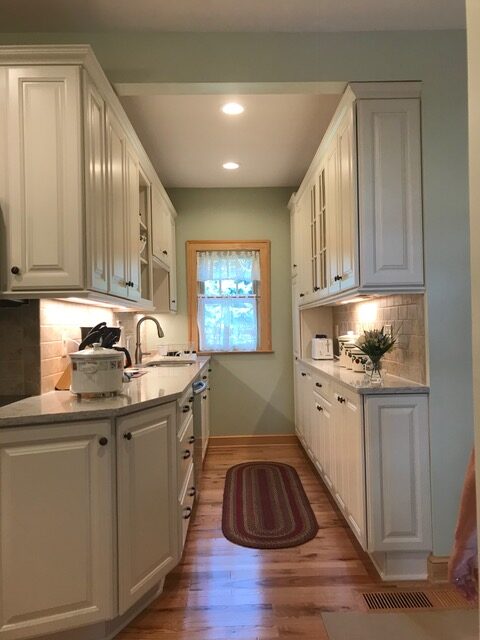 Our team of installers collaborate to complete that new kitchen look to bring life to and beautify your home.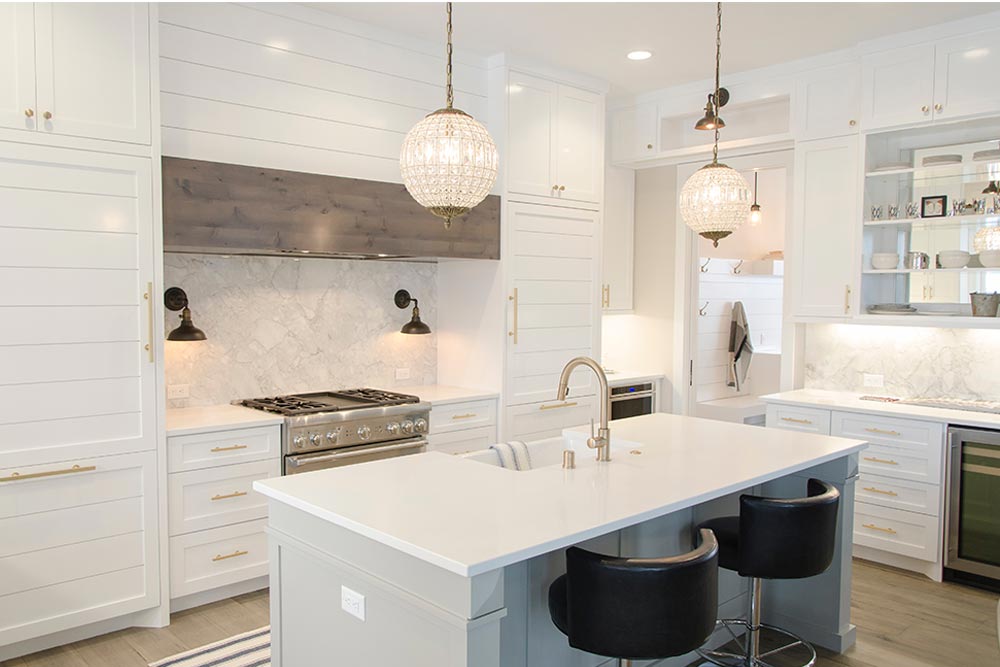 Layout, design, and expert installation. These are the 3 key elements we bring to your kitchen remodeling project when you work with Gerome's..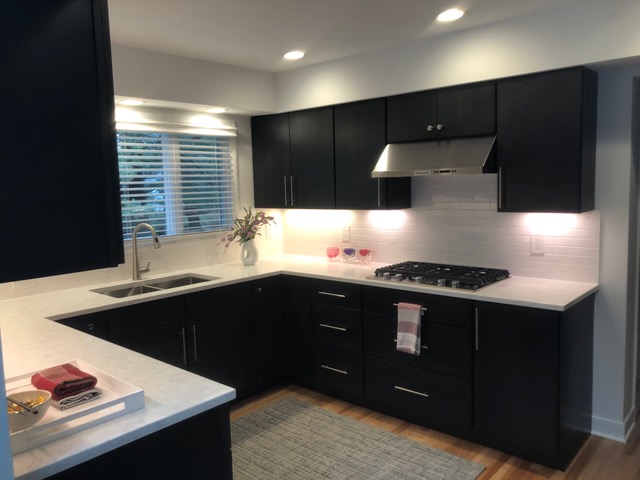 Our designers at Gerome's Kitchen And Bath have many color options to create a "look and feel" to match your style.
Other Remodeling Services
In addition, our specialists regularly handle custom cabinet refacing in quality laminate or wood components, and we will also resurface, add, or modify kitchen layouts as needed. We offer hundreds of styles of doors, electrical and tile installations, and custom hardware and moldings. We use only quality name brand products for our custom installations.
Custom Estimates On Kitchens
For excellence in kitchen design and renovation,  homeowners in the Cleveland area have trusted the custom remodeling solutions from Gerome's Kitchen and Bath for over 70 years. Our team can handle it all. Contact us to ask for a list of references from your area, or request your kitchen remodeling estimate today.
Learn more about our latest success stories and tap into our steady supply of remodeling tips by checking out our blog articles below. We also maintain a design center with examples of our finest products on display. When looking for ideas to help redesign your kitchen, come talk to the professionals at Gerome's Kitchen And Bath.