Custom Kitchen
Cabinet Refacing
In Cleveland
While "gutting" and remodeling the main eating area sounds enticing, it may not be for everyone. Kitchen Cabinet Refacing often times works for those who like many aspects of their existing home. Or perhaps saving on the budget allows them to use the funds in another way, like adding a new feature (new framed range hood – pictured left). Gerome's Kitchen And Bath revitalized the cabinetry for this Cleveland-area family.
Cabinet Refacing
vs. Buying New
A big part of every core kitchen cabinet is hidden from view. Refacing allows for maintaining the integrity of "good wood" while applying a new veneer to the box for a updated overall design. And, in many cases considerable savings.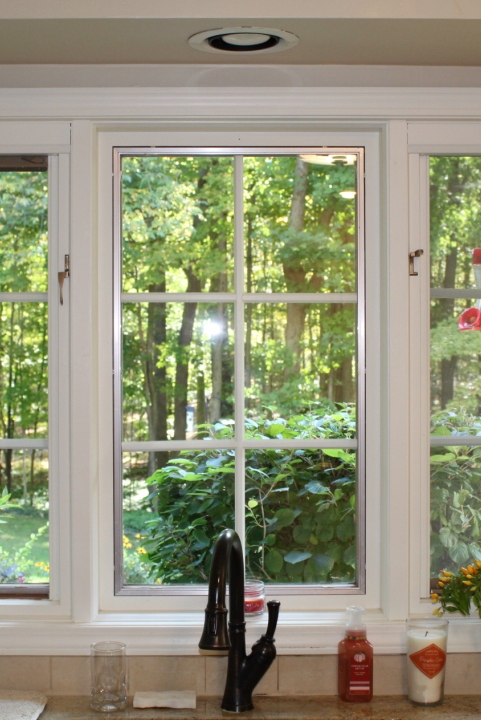 Painting Cabinets And Trim
Our professional installers manage the whole project, including other design details. The team will paint adjoining windows, install countertops, new sinks, plumbing fixtures and more to make your kitchen cabinet refacing complete.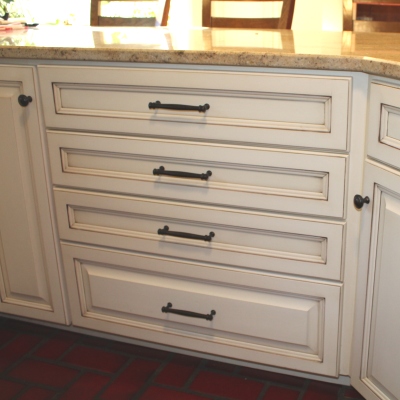 An essential step in the refacing process is to incorporate new cabinet hardware and door hinges. Our design team will review many options with you, and make recommendations for a contemporary look.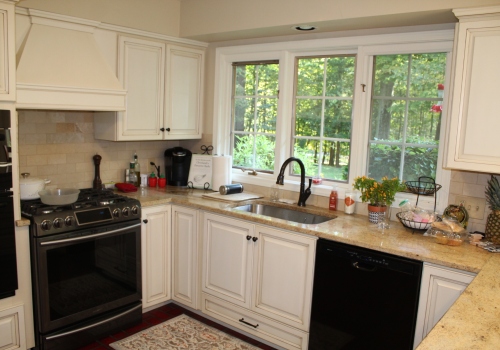 Creating a new look with existing wood cabinets isn't the role of every improvement contractor. It's one reason Cleveland area homeowners trust Gerome's. Done properly, it will give that existing kitchen a modern and updated design.
Custom Estimates On Kitchen Remodeling
Thanks to our experienced team and our state-of-the-art equipment, Gerome's Kitchen and Bath is the obvious choice for all of your home remodeling solutions. Clevelanders have trusted us for custom renovation and installation for over 60 years. Contact us for a list of references, or request a kitchen estimate to have us start on your home remodeling project today!
See Our Gallery Of
Kitchen Designs
At Gerome's Kitchen and Bath, our team brings the same professionalism and creativity to every home renovation project. View the galleries of some on our kitchen designs below. Then, reach out to us to begin discussing your custom remodeling project.