Deck Remodeling: Features
A New Covered Canopy
Creating a new look for your backyard deck can take a few different paths. Recently, the team at Gerome's completed such a project – deck remodeling with a covered canopy. Provided a space to insulate some of your guests from the elements can increase enjoyment of the outdoors. A new deck covering can provide shade from the sun, cover from the rain, and can also incorporate heating units for extended use throughout the year.
Custom Deck Designs
And Elegant Patios
Dreaming that perfect outdoor event space starts with a design consultation at Gerome's. Our consultants can help create a truly functional backyard space that family and friends will enjoy for celebrations to come.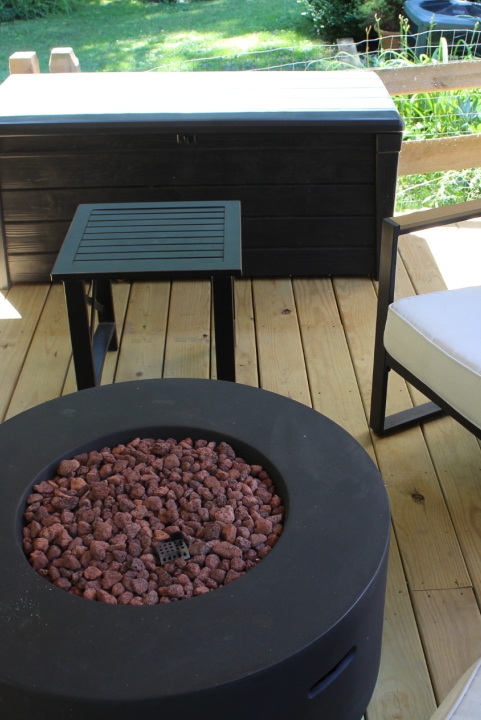 Creating a deck remodeling floorplan means allowing proper space for entertaining. In this design, the homeowners wanted to include a trendy round fire table into the look and functionality.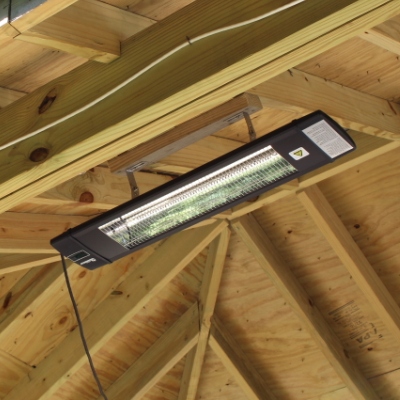 A custom canopy provides shelter from the natural elements. Gerome's added ceiling-mounted electric heaters to help extend the use of the deck late in the season.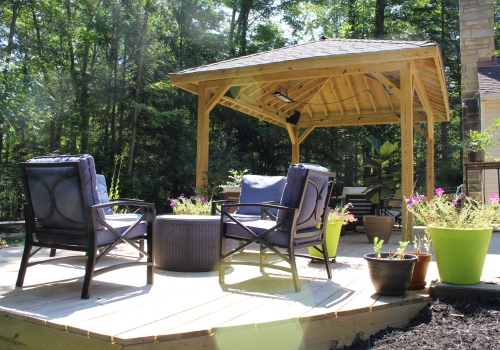 Adjacent to the covered canopy, designers created an open octagon to enjoy the nearby foliage and wooded property.
Custom Estimates On Decks And Patios
Thanks to our experienced team and our state-of-the-art equipment, Gerome's Kitchen and Bath is the obvious choice for all of your home remodeling solutions. Clevelanders have trusted us for custom renovation and installation for over 60 years. Contact us for a list of references, or request an outdoor estimate to have us start on your home remodeling project today!
See Our Gallery Of
Deck And Patio Designs
At Gerome's Kitchen and Bath, our team brings the same professionalism and creativity to our outdoor designs. View the galleries of some on our patio and deck designs below. Then, reach out to us to begin discussing your custom exterior project.